Brief History of Seika Town 町の大まかな歴史
History
Seika has long served as a "cultural corridor" between Kyōto and Nara and has been inhabited since the Yayoi period (around AD 100), when it flourished as an agricultural village. Remains of ancient houses can be seen in the Hatanomae Ruins, as well as those of wells and high-ranking people's houses from the Nara period (roughly AD 750).
In the western part of Seika once stood Inayazuma Castle, where the Yamashiro Province uprising came to an end in the Muromachi period (1493). The Kizu River has also long been used for transport by many people and has been historically vital to the economic and cultural development of the area.
In 1931 the villages of Komada, Inada, and Hōsono were merged into one village, Kawanishi. Then in 1951, the villages of Kawanishi and Yamadashō merged, becoming the village of Seika. Finally, in 1955, Seika finally became a town.
Due to Seika's location within commuting distance Nara, Kyōto, and Ōsaka, as well as the richness of its natural surroundings, the town experienced a population boom beginning in the 1970s, and is now home to over 36,000 residents.
Now, as the center of the Kansai Science City, development is advancing like never before.
Kansai Science City
The Kansai Science City was established as a national project to promote international and innovative research and culture in hopes of making a meaningful contribution to humanity in the 21st century. The Kansai Science City was established in the heart of the Keihanna Hills, an area with rich history and culture as well as an abundance of nature.
This placement is ideal due to its location in the center of western Japan and proximity to the cities of Kyōto, Ōsaka, and Nara, all of which are within 20 to 30 kilometers of the area.
As Seika lies at the center of the Kansai Science City, most of the Science City's main research facilities are located here.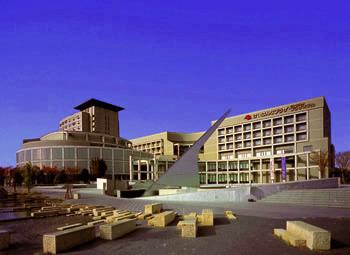 Have a question about the content of this page? Contact us!
Seika Town Hall
General Affairs Department
Planning & Coordinating Division
Planning & Coordinating Section

Tel: 0774-95-1900
Fax: 0774-95-3971